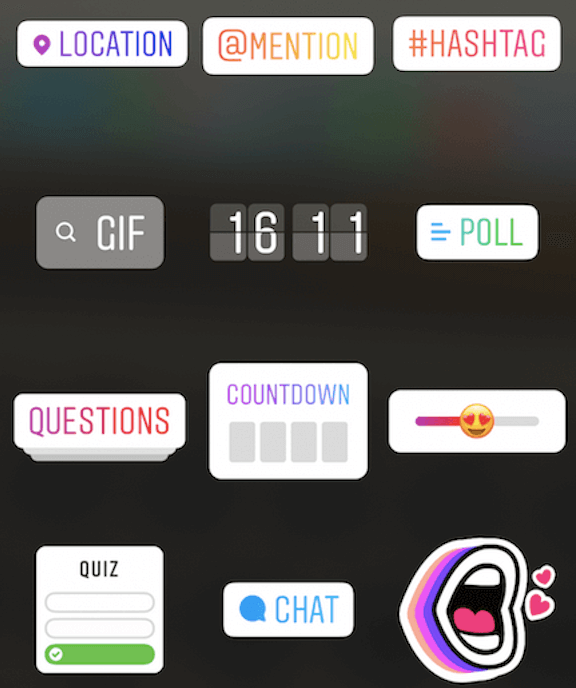 Stories are the quickest way to daily engage with your followers and provide updates. They're low-commitment, as they only stay on your feed for a maximum of 24 hours, unless you highlight them. However, the feel and design of your stories is equally important to crafting your brand identity as posts on your grid. Here are three tips to help you elevate your Instagram stories.
Mind Your Colours
Keep your stories in line with your brand colours. Although it may be monotonous to use the same colours everyday, keeping within a pallet or a scheme will help build brand recognition and create an instantaneous connection between your content and your brand in the minds of your followers.
Gifs are a Gift
Instagram stories have a built-in gif search feature for a reason! Animating your posts will help create visual intrigue, add dimension, and overall enhance the appeal of your content. Try replacing stickers and emojis with Gifs that create the same effect.
Quiz your Followers
Polls! Polls! Polls! They are essential to creating stories that users want to return to over and over again. Instagram offers a selection of tools that you can use to engage your followers in your stories. The test tool lets you write a question, provide multiple choice answers, and select a "correct" answer that will be highlighted green. The emoji slider tool lets you ask more nuanced questions. Respondents can drag the emoji from one side of the scale to the other to respond (this of this like a "strongly agree / strongly disagree" bar on a survey). Lastly, the tried-and-true poll feature allows you to ask your followers to pick between two choices (think: true or false, or chocolate or vanilla).
Thinking of new ideas to spice up your brand stories? Need help navigating social media as a tool for your food and snack business? Let's Snack Toronto is a full-service social media agency that can help you get cooking on ways to increase your social engagement, create awe-striking stories, and build your digital presence.